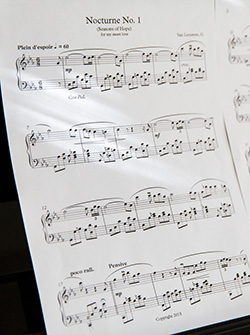 Having studied improvisation over many years, Giovanna has recently decided to venture out into the world of composing.
Combining her skills in improvisation and her love of piano solo music, she has decided to embark on a journey of creativity.
She draws inspiration from her love of French piano music and from particular French composers as Satie, E, Yann Tiersen and Elodie Sablier to name just a few.